The purpose of the Oracle Test Drive program is to provide customers with the ability to quickly and easily explore the benefits of using Oracle software on AWSserver infrastructure.
These labs have been developed by Oracle and AWS partners and are provided free of charge for educational and demonstration purposes.
Each Test Drive lab includes up to 5 hours of complimentary AWS server time to complete the lab, and you can return here and to try any or all of the Test drive Labs at any time, so feel free to experiment and explore!
Please note that there may be some pre-requisitesfor few labs. Kindly understand them, acquire the required accounts or softwares before proceeding with the labs.
For example, Oracle Secure Backup to S3 requires Oracle Technet (OTN) account.
The products vary from Oracle products for Database and Infrastructure, Oracle Applications and Oracle Fusion Middleware.
We can select from nearly a dozen labs which include but are not limited to:
Oracle Data Guard Disaster Recovery
Oracle Secure Backup to S3
Siebel on AWS
Read below post by Jeff for sample demo of back up Oracle database to AWS using the Oracle Secure Backup product.
One of the key advantages that customers and partners are telling us they really appreciate about AWS is its unique ability to cut down the time required to evaluate new software stacks. These "solution appliances" can now be easily deployed on
AWS
and evaluated by customers in hours or days, rather than in weeks or months, as is the norm with the previous generation of IT infrastructure.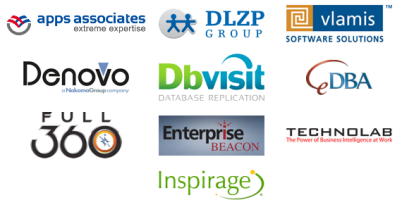 With this in mind, AWS has teamed up with leading Oracle ecosystem partners on a new initiative called the
Oracle Test Drive
program.